Fighting for the Results You Deserve
Dedicated & Determined Legal Assistance Through Some of Life's Toughest Moments
ARRANGE A CONSULTATION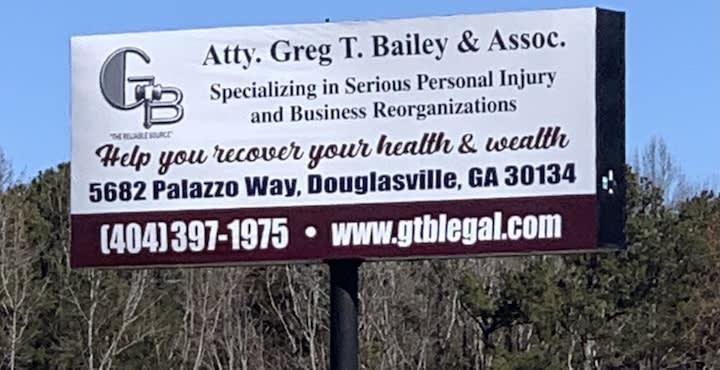 Located in the beautiful city of Douglasville, GA, Attorney Greg T. Bailey & Associates, is a law firm dedicated to prioritizing the needs of the people. Known as "the community's reliable source for law", the firm specializes in tax law, bankruptcy filings, foreclosures, estate planning, insurance, and trusts.
Having served clients in the most difficult legal situations, Greg T. Bailey is dedicated to getting the job done. When it comes to preparing formal legal proceedings, he says, "We have tried numerous cases over our firm's history and will be ready to take your case to trial if necessary."
With more than two decades of legal experience and expertise, Greg T. Bailey & Associates is truly a reliable source for law in Georgia.
---
Free Consultation Guarantee
At Greg T. Bailey & Associates, we find that people speak more freely if they are not worried about paying for our time. As a result, we offer a FREE initial consultation for all cases. If we accept your case, we will make certain that paying for legal representation is a stress-free process. We accept credit card payments and offer payment plans when necessary. We also accept all personal injury cases on a no-recovery, no-fee basis.